Güldner - Your expert [s]crew
For more than 40years we have been producing and supplying special screws, CNC turned and milled parts, fasteners and components manufactured according to previously defined requirements. Screws and fasteners for extreme requirements are our specialty. In detail we produce cap screws, expansion screws, nuts and parts according to drawings. For example, from heat-resistant or acid-resistant materials, but also from tempered steels and many other materials. For your screw requirements you can choose from a variety of special materials.
Our products can be found in mechanical and plant engineering, apparatus and pressure vessel construction, in the chemical and petrochemical industry, environmental and energy technology, aerospace, racing and other industrial applications. On request, our products can be supplied with inspection certificates and product documentation according to DIN EN 10204 - 2.2, 3.1, 3.2, TÜV, GL, LR, BV, RINA, and from other inspection companies.
As a TÜV-approved company for machining materials according to AD-2000 Merkblatt W0 / TRD 100, with a quality assurance system introduced according to Pressure Equipment Directive 2014/68/EU, as well as certification according to ISO 9001 and KTA 1401 and the approval of Germanischer Lloyd and AVS D 100/50, we guarantee the highest quality standard. Furthermore, we are an approved manufacturer according to the VdTÜV-Merkblatt 1253/4.
We offer you many years of experience in the processing of a wide spectrum of materials and the use of future-oriented production technologies paired with short and flexible delivery times.
GÜLDNER - We create connections
Environment
As a responsible, manufacturing company, it is important to us to contribute to environmental protection. Therefore we manufacture with energy generated from our 2,700 m² photovoltaic system. In addition, we have a validated environmental management system according to EMAS, which ensures environmentally friendly and resource-saving processes.
Current environmental statement
DE-136-00057
Compliance
Mutual trust, predictability, honesty and straightforwardness both internally and externally are basic principles that are firmly anchored in our company. We have been pursuing our commitment to these values since the company was founded in 1981, not only by complying with all applicable rules and laws, but also by ensuring that our employees have the appropriate inner attitude, which is an essential component of sustainable corporate success. And it is precisely this inner attitude that we want to promote. At the same time, we demand strict compliance with all applicable national and international rules and laws. To make this transparent to our employees, customers, suppliers and other business partners, we have derived specific rules of conduct based on our corporate values, which we have summarized again in the Code of Compliance.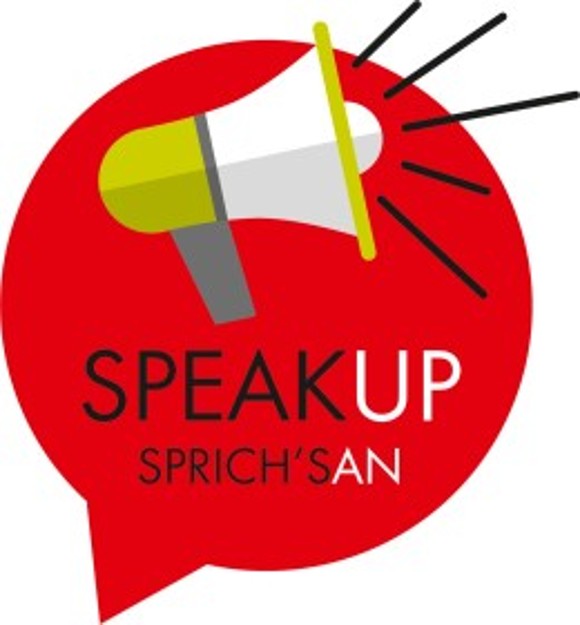 Reporting Hotline SpeakUp
With our Code of Compliance we commit ourselves to behaving with integrity in our dealings with each other as well as with our customers, suppliers and other business partners. Investigations show that third party information often leads to the investigation of white-collar crime. For this reason, we have set up a system that enables us to receive information on criminal activities and other serious compliance violations from third parties as well as from employees of the Würth Group. This is the Internet-based BKMS system (Business Keeper Monitoring System). If you wish to give us information via this system, you can do so by name or anonymously. However, since we seek open communication, we encourage you to provide your name when making a report. In any case, we will treat your information as strictly confidential and take into account the legitimate interests of all parties involved. Please create a mailbox in the BKMS system where we can contact you. This is important in the event of queries or if you wish to supplement your report with further information at a later date. Communication via the mailbox can - if desired - also be anonymous. The system serves exclusively to draw attention to suspected white-collar crime or defined, serious compliance violations in the Würth Group. Misuse for other purposes may constitute a criminal offence.
Thank you very much for your support!
2019
2016
2015
2014
2011
2007
2006
2003
2001
1996
1981
2019
Completion of a further production hall with 1.500 m².
This results in a total production area of 3.500m².
Our new logo was introduced.
2016
A very successful year for Güldner. In addition to a further expansion of the production facilities, a field sales organization was established.
2015
Our production area was extended by approx. 500 m² by building a further hall. At the same time the machinery was increased by two extra machining centers.
2014
New manufacturer approval:
In July 2014, Güldner received the manufacturer approval from e.ON in accordance with KTA 1401 and AVS D 100/50.
Change of Managing Director:
Wolfgang Offenloch was retired as of 31.12.2013.
Dr. Markus Beckert will continue to manage the company together with Alois Wimmer since 01.01.2014.
2011
We celebrate our 30th anniversary!
2007
On 01.11.2007 the company moves into the newly built production and administration building in Niederstetten. In the production area 18 employees are working on numerous CNC-controlled turning and milling centers.
Introduction and certification of an environmental management system according to EMAS.
Introduction, certification and approval by Germanischer Lloyd.
2006
We celebrate our 25th anniversary!
2003
Founding managing director Heinrich Röger retires. Wolfgang Offenloch takes over the management, supported by authorized signatory Bruno Weber.
2001
Güldner celebrates its 20th anniversary.
1996
Certification according to DIN EN ISO 9002 (today 9001:2008) by TÜV Süd. TÜV approval as processor of materials according to AD 2000-Merkblatt W0 and TRD 100. In addition, compliance with the Pressure Equipment Directive 97/23/EC was confirmed.
Start of in-house production at the Niederstetten site on CNC turning and milling centers.
Our new logo was introduced.
1981
Foundation of "Sonderschrauben Güldner" in Künzelsau as a subsidiary of Adolf Würth GmbH & Co. KG on 04 May 1981.
Business field is the sale of fasteners, which are not managed by the conventional screw trade. The product range is supplemented by customer-specific CNC turned and milled parts made of special materials.
Websites may store or read information in your browser in the form of cookies. This may be anonymous statistical data, information about you, your preferences or the devices you use to provide a personalized web experience or to make the site work the way you expect it to.
We respect your right to privacy. Therefore, you can choose not to accept certain types of cookies. An overview and the settings for the cookies we use can be found here. You can change these settings at any time when you access our privacy policy.
By saving, you confirm that you have understood and agree with the specified settings for cookies